Qimage Lite, Pro, and Studio have been retired but are still available.
Have you seen Qimage Ultimate?
Qimage is our world renowned batch printing and processing software.
Optimal photo quality resolution for every printer and print size (see sidebar)
Print multiple pictures easily with mixed sizes on each page
Select print size on-the-fly: no need to pick restrictive layouts first
Layout efficiently computed as you go, or choose full manual control
Batch photo printing, batch photo resizing
Batch preparation of photos for online or store printing
Batch photo conversion, e-mail photos, slide shows and more
Work directly with raw photos in Studio Edition: no need to develop first!
Simple "touch and change" interface for quick on-the-fly jobs
Fully ICC aware color management
Automated job log, save and recall jobs/settings!
30 day trial available: see demo link on left
Unlimited free compatibility updates extend usability of this retired product
Three editions from $34.95 to $79.95: Click for feature comparison.
Fully compatible with ALL Windows versions from Windows 95 through Windows 7 x64!

Your direct line to the creator of Qimage!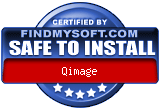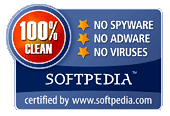 Want optimal quality?
Qimage uses cutting edge interpolation to automatically maximize quality. More...
Watch the images change: